Digital Reads
Browse the Library's extensive collection of books, ebooks,  audio books, and movies for all ages.
View From the Shelves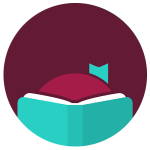 Borrow and enjoy eBooks, eAudio Books, and more on your smart phone, tablet, computer, or Kindle.
Learn More
View Libby by OverDrive
CultureGrams Online Database links users to all CultureGrams editions, including World, Kids, Provinces, and States, in an engaging interface that can be accessed anywhere, anytime.
View Resource